Uruguay Project
Uruguay, which means "the river of the painted birds", a name given to a South American river by some of the indigenous people who inhabited the regions known today as the South of Brazil, Paraguay, the North of Argentina and the Republica Oriental del Uruguay.
In English we shall say: "the Republic on the Eastern side of the Uruguay river".
Many times throughout history and in the present times, Uruguay has been confused geographically with other South American nations, like Paraguay and Ecuador, but very distinct aspects of its history and evolution set Uruguay apart from any of the other nations.
For example, it is the only Latin American Continental country without live sources of indigenous culture.
The region was a colony of Spain, Portugal and Great Britain, which of course have given to Uruguay different forms of European cultural influences.
Rich and complex rhythms, which were brought from Angola, Ghana and Mozambique by the African slaves during the different processes of colonization, have evolved to the actual Afro-Uruguayan rhythms of Candombe.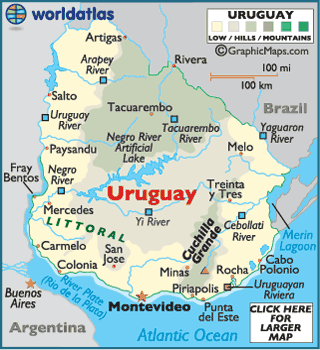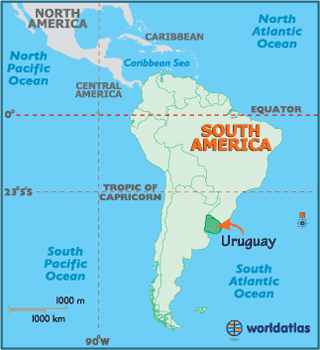 The particular conjunction of cultural influences that is Uruguay serves to represent a crucial chapter in the larger history of South America.
In many respects Uruguay has been a cultural crossroads of the continent, resulting in an exciting and constantly surprising panorama of artistic forms.
Snuggled along the Atlantic coast of South America between the big neighboring nations of Argentina and Brazil, the atypical country of Uruguay contains secrets yet to be discovered by the rest of the world.
What better way to learn of some of these than through the talents of Eduardo Del Signore, Federico Ramos and José Luis Perez, who form the band Ritual, all of whom have traveled the globe, studied music of many styles and cultures and have come to Los Angeles, California, to record their music.
Together with special guests and using Candombe as the language, Ritual takes the listener through a musical promenade, allowing a glimpse into this unusual country and what its sensitive artists have to share with the world.
We hope that your community of students, teachers, parents and administrators will be happily enriched by the Ritual's presentation of Candombe music, from roots to contemporary.
Thank you and enjoy.